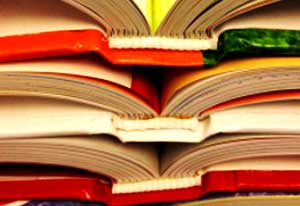 About Project:
Thomson-Shore selected our case in-line binder to ensure our case bound books were tightly bound thus creating a quality book. We do have other options to manufacture a super-durable book.
Do you remember sticking your pencil down the spine of your school books? It was a great storage area.
You now have the option of tight back binding on case bound books. Tight back binding has no gap between the case and the book block. The spine is flexible enough to allow the book to be opened, (yet eliminates the convenient pencil holder) and re-enforces the book block and case.
If you need to boost the endurance of the case bound book further, select the reinforced joint option. Super mesh is affixed to the joints of the book block and onto the board, thus ensuring that during "hang-time" with a rough user it will survive.
Smyth sewing strengthens the book block and ensures with continued use pages will not fall out.
Just ask us for solutions to your concerns!
Contact Us call 734-426-3939 or email info@thomsonshore.com