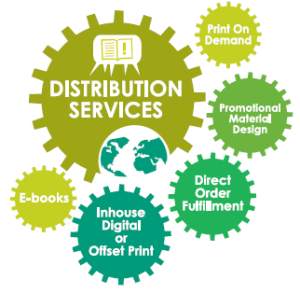 Whether you are interested in having your books printed and shipped immediately, stored in our warehouse for later shipping or shipped per each order, we have a solution for you with our fulfillment and distribution services.
Warehousing and Fulfillment: We store your books securely and safely in our warehouse. As orders are received – we pick and pack from inventory and ship. Thomson-Shore can save you money and reduce the time it takes to get your titles to the market. Our flexible platform allows us to custom build solutions that best fit our customers' specific needs.
Services include:
Online Order and Inventory Monitoring
Convenient Direct and Retail Order Processing
Bulk Pricing and Coupon Codes
Print-on-Demand
Domestic and International Shipping Options
Multiple Shipping Methods and Packaging Options
Order Confirmation and Shipment Tracking
Returns Processing
Detailed Monthly Reports
Fund Collection and Payment
Web Order Processing Thomson-Shore offers many secure online retail and direct order processing options. We can provide you with links to embed in your own website, and we make sure your title shows up in online search results.
Domestic and International Fulfillment: You decide where you want the book to be available. We can offer any manner of shipping materials and methods.
Contact us today to get started. We'll listen to you, walk you through all of the options, and provide a plan specific to your needs.
Request a Fulfillment Quote