Struggling to pick between Grammarly vs. Ginger? Well, this article will help you clear the differences and pick the best one for your needs.
Grammarly and Ginger are two of the most potent writing assistance available online, offering similar features. Both tools assist you in writing better without any hassle. However, you do not want to spend money from your pocket paying for both the tools when one can work perfectly as per your needs.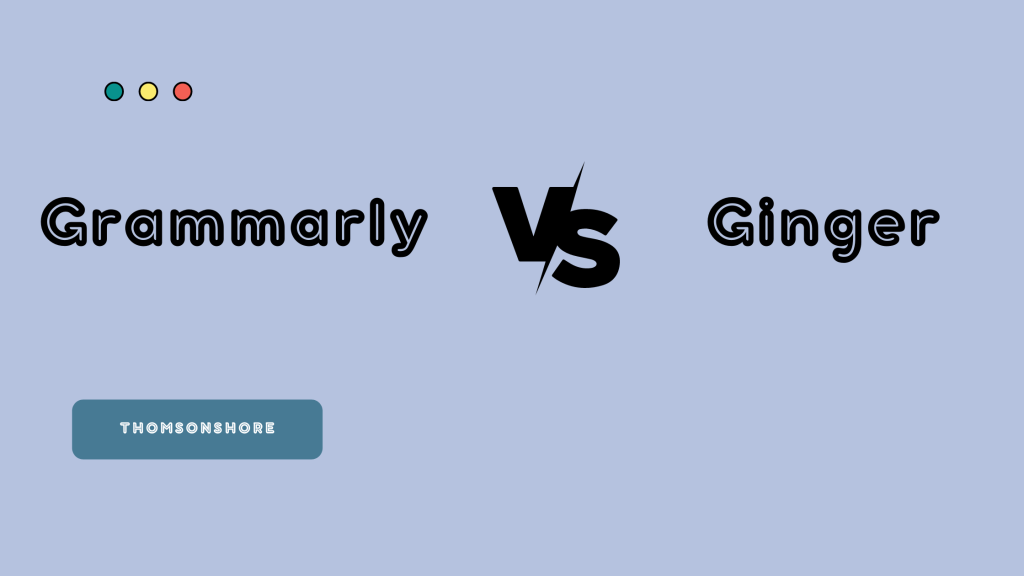 Often people are confused about whether they should opt for Grammarly or Ginger. We understand you are confused with the same question. Therefore, in this article, we have compared both the writing assistant based on various factors so you can understand the difference and figure out which tool is the best fit.
Read the battle between two of the robust writing tools below to get your answer!
Grammarly vs. Ginger: Overview
When it comes to proofreading online content, there are a lot of options out there. The two big names are Grammarly and Ginger, but first, let us go through a brief overview of both.
Grammarly Overview:
Grammarly is a powerful automated proofreading tool and a writing-enhancement browser add-on. It finds over 250 errors, grammar mistakes, typos, subject-verb agreement problems, word usage issues, text substitutions, etc.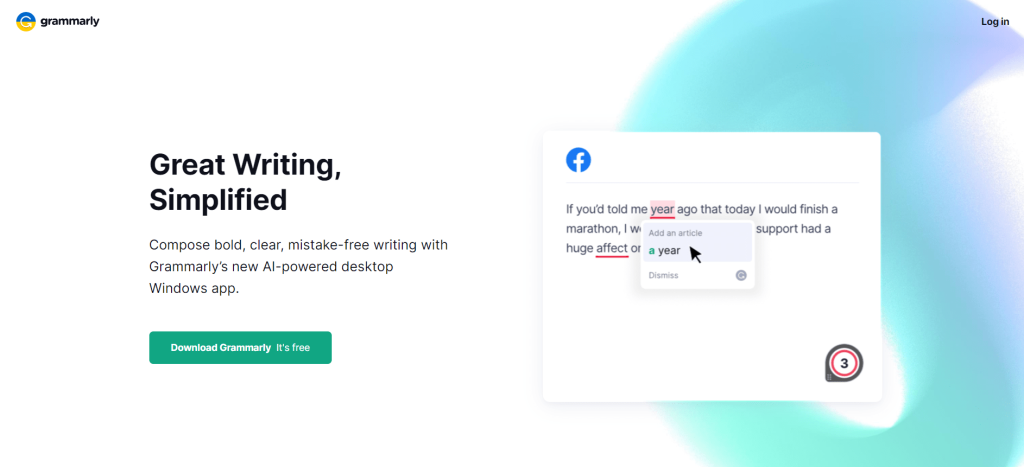 Grammarly suggests corrections to your text and gives you tips on how to improve it. It also checks for plagiarism and is an excellent tool for anyone who writes in English professionally or for personal reasons.
Ginger Overview:
Ginger, on the other hand, is an online grammar checking tool that can be used as an online proofreader and improve your grammar skills. It is one of the most well-known writing aids.

It will detect several common grammatical problems such as punctuation, sentence organization, subject-verb agreement, writing style, and language as you type. Aside from the standard grammar elements, the checker includes a text reader, translator, and trainer, among other things.
Grammarly vs. Ginger: Key Features
These tools have their own set of advantages and are simple to use. However, understanding the characteristics and benefits of each might assist you in selecting the best one for you and your project. Here are some of Grammarly's and Ginger's key features.
Grammarly: Key Features
Works in the background
Gives you the results in real-time.
Gives you suggestions for better words.
Checks for plagiarism.
Helps to improve your writing and save time.
Works everywhere, be it your desktop, tablet, or smartphone.
Correct more than 250 types of spelling and grammatical mistakes
Works in all major languages, including American, Australian, British, Canadian, and more.
Easy to use.
Ginger: Key Features
Features that make it easy to learn English
A dictionary and a translator are included
Capabilities for advanced sentence rephrasing
The translation tool works in over 60 languages
Can choose between the US and UK English language
Grammarly vs. Ginger: User Interface
The user interface (UI) describes how a user interacts with software. A good user interface provides a pleasant experience by allowing users to interact with software naturally and straightforwardly. Let us now look at the user interface of these grammar checkers.
Grammarly Ease of Use:
Grammarly has a fantastic user interface. It's clean and simple, appealing to the eye, and straightforward. It is simple to use for anyone. Users can type straight into the platform, cut and paste their content, or upload their work.
A dedicated writing assistant panel on the right side gives information about the document, such as spelling, punctuation, grammatical mistakes, clarity, fluency, engagement, and delivery. The plagiarism checker and human proofreading features are also available to users.
A bar at the bottom has a few formatting possibilities. More options are available via a drop-down menu in the top left corner, including document upload/download, settings, language preference, font size, etc.
Ginger Ease of Use:
Ginger also has several beneficial properties. You may find them in the top left corner's drop-down menu. However, compared to Grammarly, they appear to be pretty plain and straightforward.
When you wish to use a different portion of the app, the Ginger interface can be a little confusing at times as it hops to other tabs.
Grammarly vs. Ginger: Grammar Checker
In today's competitive market, your brand's reputation is often formed by the quality of your content. You can't afford to make mistakes like simple grammatical errors. To ensure that you're creating content free of grammatical errors, you need a good grammar checker.
Grammarly Grammar Checker:
Grammarly checks for various grammatical problems, such as faulty punctuation, capitalization, misused vocabulary, and wrong tenses, among other things. Grammar errors are highlighted in various colors depending on the category.
It detects all forms of grammatical and punctuation mistakes. It also offers real-time suggestions and guidance for correcting typical punctuation errors, such as erroneous commas, misplaced apostrophes, and other frequent punctuation errors.
Alliteration, comma splices, run-on sentences, fragments, and other basic and complex grammar and punctuation problems are detected.
If you're unsure why a mistake is a mistake, Grammarly can explain it to you. It provides you with a brief and straightforward lesson.
Ginger Grammar Checker:
Ginger also claims to repair all forms of language errors, including punctuation and capitalization, using pre-programmed grammar standards. Errors are shown in red, whereas corrected words are highlighted in green.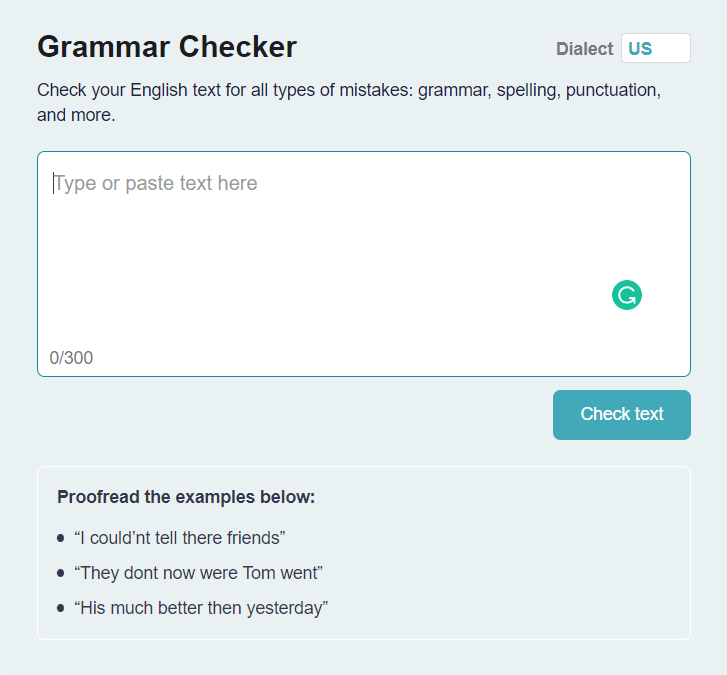 Ginger's grammar check detects thousands of flaws in the writing, ranging from mechanical errors and capitalization errors to more nuanced concerns such as proper pronoun usage, phrasal verbs, etc.
Ginger is an excellent foreign language writing tool for non-native authors because it corrects such a wide range of mistakes.
It's far more accurate than Microsoft Office's native spellcheck, and it remembers your common errors to help you avoid them in the future.
Grammarly vs. Ginger: Spelling Checker
When working on content, you do not have time to check your work for spelling mistakes. That is why you need a good spelling checker. Let's see which spelling checker is the best.
Grammarly Spelling Checker:
Grammarly detects all spelling errors. And its precision with this feature is unrivaled. You may rapidly rectify spelling problems with a single click after recognizing them.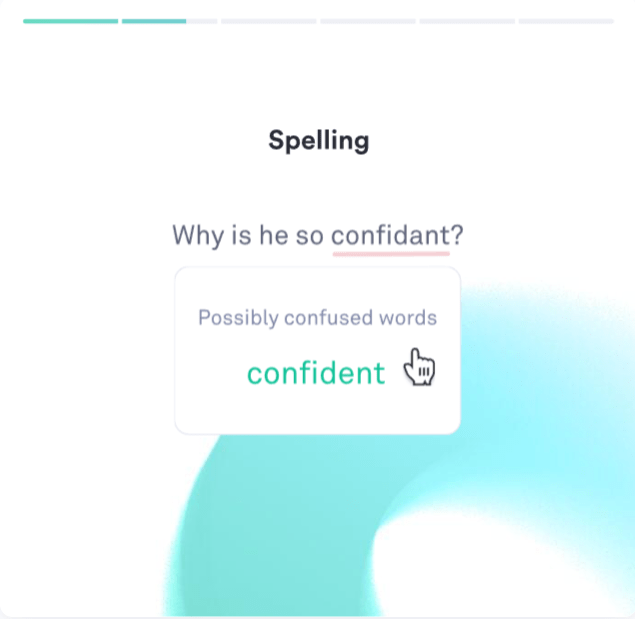 It looks for spelling mistakes in every word you write. Grammarly's spell check feature is more powerful and extensive than the usual spell checker, and it offers top-notch accuracy, possibly the best available.
Ginger Spelling Checker: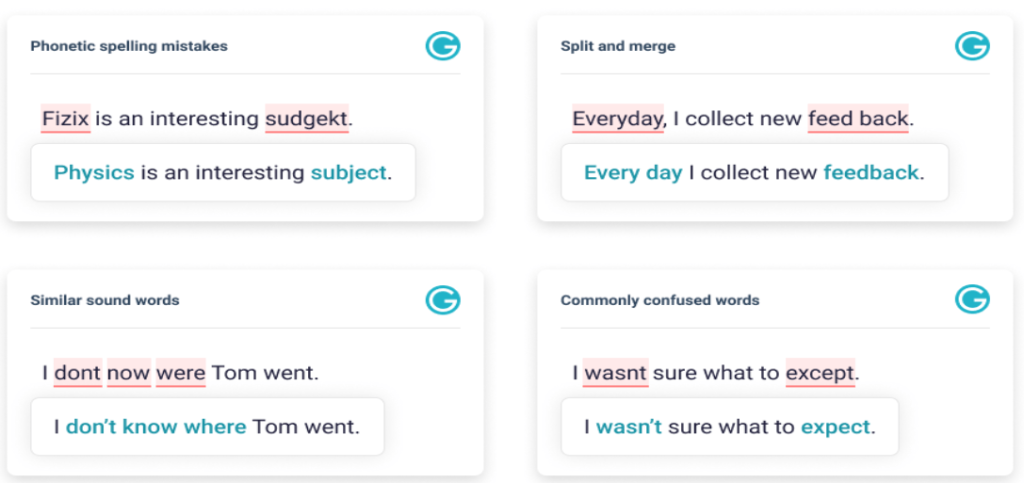 Ginger uses artificial intelligence (AI) and contextual grammar technologies to not only indicate misspelled words but also to provide repairs or substitutions for highlighted words, as well as to help restructure sentences. These capabilities provide Ginger a significant advantage over other integrated grammar checkers.
Grammarly vs. Ginger: Plagiarism Checker
Choosing the correct plagiarism checker tools can be tricky, with so many options available. Finding the right tool for your business can be the difference between success and failure.
Grammarly Plagiarism Checker:
Grammarly's plagiarism checker is only available in the premium version. It checks for plagiarism and suggests citations.

Grammarly has access to the academic databases of ProQuest. It can accurately identify plagiarism by comparing your text to 16+ billion online pages and displaying the results as a percentage.
Ginger Plagiarism Checker:
A plagiarism checker is not available in Ginger.
Grammarly vs. Ginger: Pros and Cons
Every tool comes with its own pros and cons. The good and the drawbacks allow you to understand which tool would be worth paying for. So, let's take a look at the pros and cons of each tool below.
Pros & Cons Of Grammarly:
Here we have listed the pros & cons of Grammarly. Let's have a look.
Pros:
The word count limit is 150,000.
Checker for spelling and grammar
Checker for style
Voice checker (passive and active)
Personal encyclopedia
Checker for Plagiarism
All major devices and platforms are supported.
MS Word add-ons and browser extensions
Basic features are available for free.
Cons:
Inadequate direct assistance
Only the English language is supported.
Pros & Cons Of Ginger:
Here we have listed the pros & cons of Ginger. Let's have a look.
Pros:
Checker for spelling and grammar
Voice recognition software (active and passive)
Support and resources are moderate.
Over 40 languages are supported.
Browser add-ons
personal dictionaries
Unlimited premium use
Easy to use and install
Cons:
For iOS, the app is not free.
There is no style checker.
There isn't a plagiarism checker.
Requires constant internet connection.
Related Read:
Grammarly vs. Ginger: Final Verdict
Grammarly and Ginger were compared side by side. Grammarly comes out on top. Grammarly is the most widely used grammar checker software because it produces the best results, and it also has a plagiarism detector.
Ginger also has some valuable features. For example, the translator function was helpful for a project. Still, we didn't need Ginger all of the time because Grammarly offered most of the same services for free, including tone detection in general.
Except for the financial advantage that Ginger had over Grammarly, the benefits from Grammarly were far superior to those from Ginger.
As a result, if you're looking for a grammar tool, we strongly suggest Grammarly. Even if you can't purchase Grammarly Premium, the free version does an excellent job. The free version works fine for people who need quick help with their work, but the premium will take your writing to next level.
Nevertheless, we hope this battle between Ginger vs Grammarly helps you understand the key differences and advantages of each over the other. Which tool are you choosing? Let us know in the comments section below.