The growth of technology has made the life of bibliophiles easy. Carrying your favorite novel in your pocket inside your smartphone makes life blissful.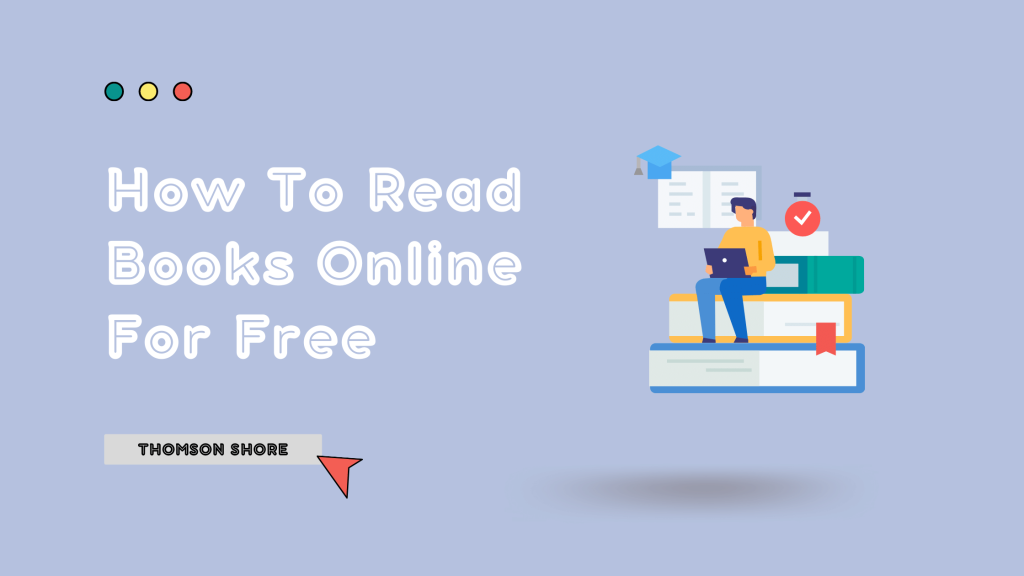 Reading books is now no more a millionaire hobby, with the outstanding collection of ebooks available on ebook apps. However, finding a place where you can read the best ebooks for free is not easy.
We, as book lovers, have spent days researching how to read books online for free because, after all, who does not like free things? We came across various apps that offer free books during our research, so we decided to give them a try!
Therefore, in this article, we have hand-picked the best apps where you can read free ebooks and deal with your book reading hobby without hurting your pocket.
So without wasting any more time, let's dive into the article!
5+ Best Free Online Book Reading Apps
You may find many apps on the internet for reading books, but not all of them allow you to read books for free. So, we have listed the five best free online book reading apps for you below.
1. My Books
With a simple, straightforward, and smooth interface, My Books is your perfect partner if you are a classic literature lover. It has a unique feature that allows you to arrange books in custom folders as you finish reading them. There are hundreds and dozens of books in the catalog with many public domain or free books, which you can read without paying a penny.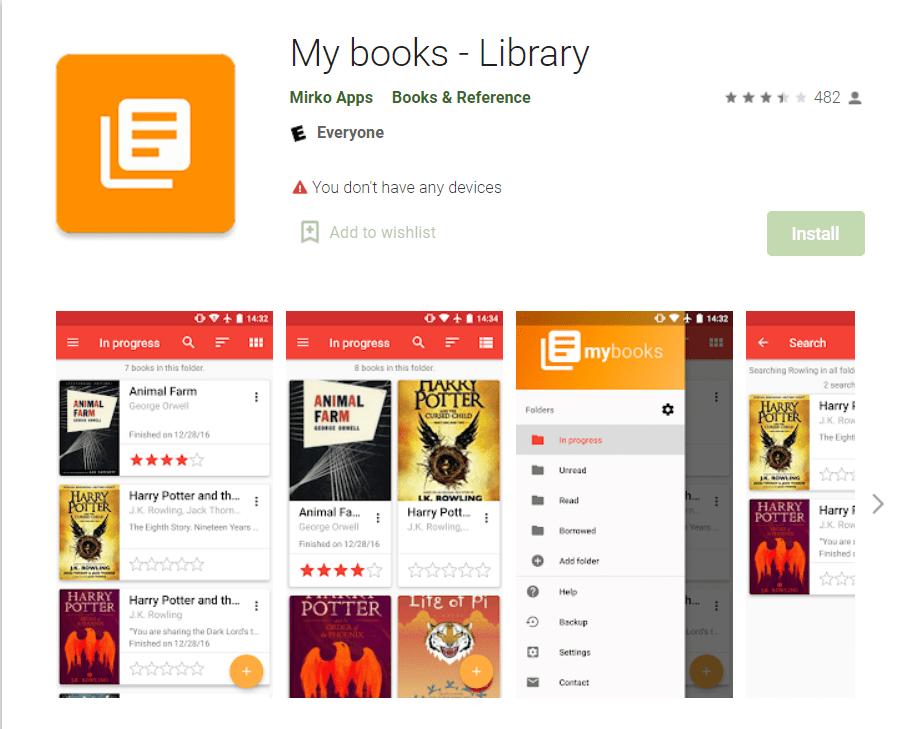 You can filter your favorite genre books by searching the author, and title, or scanning the barcode. The features do not end here. My Books help you keep a check on what book you are reading by tracking your reading and sorting the having read, currently read, and unread books in a folder.
2. Smashwords:
An application not just for readers but for publishers, retailers, literary agents, and authors, Smashwords has an easy-to-use interface where you can filter your favorite genre, author, and free books. You can find a catalog on the website or app with over 400,000 books, out of which 70,000 are readily available for free.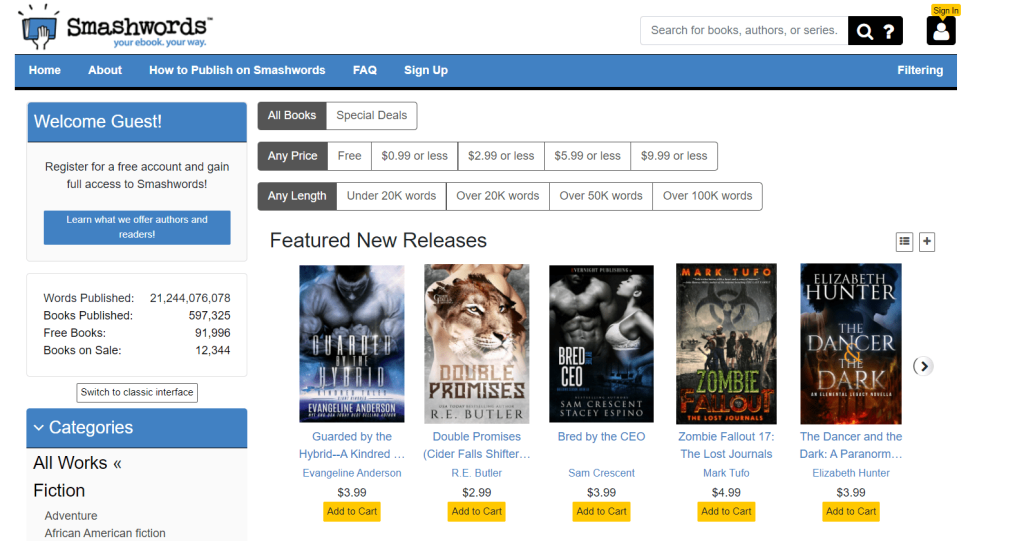 Furthermore, Smashwords also allows its readers to read free samples of books and create a digital library to separate their favorite authors, publishers, and work in the "favorite" section. You can filter the free books, download books in pdf or kindle, or click on the "Online Reader" to read books for free.
3. iReader:
iReader, a platform for romantic story lovers, has over 500 million users worldwide. It has a bundle of entirely free classics and new books. iReader, however, is available only on iPhones and iPad. It has a fantastic book collection, including Pride and Prejudice, Moby Dick, War and Peace, Don Quixote, etc.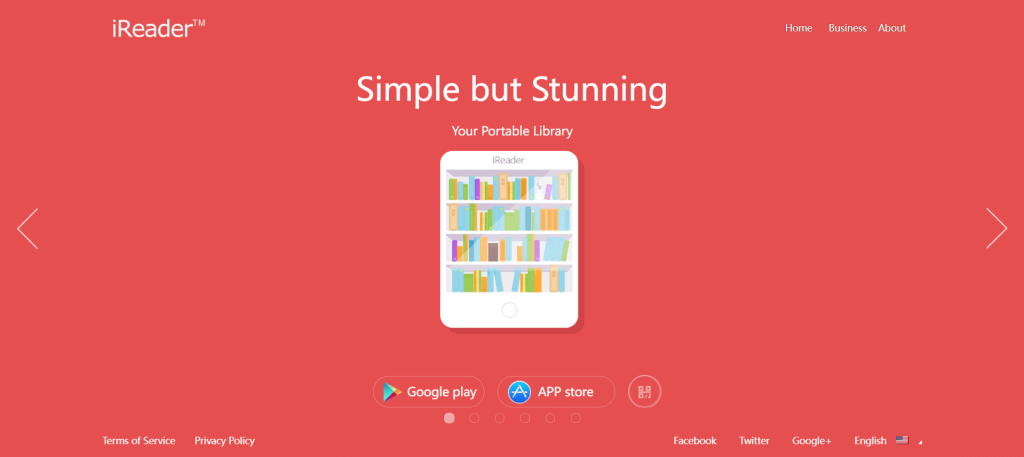 Moreover, the reader app has an eye-catchy interface that gives a minimalist experience with gorgeous page-turn animation, easy navigation, and neatly categorized books. iReader guarantees a perfect reading session as each book in the app is hand-picked and edited by humans. It has become an ideal app where you can read some great romance novels.
4. Open Library:
The Open Library is the most loved free ebook app for readers who want a traditional touch in ebook reading. It's an easy-to-use app where you can search for free books and read or listen to them by clicking on the "read" or "listen" icon.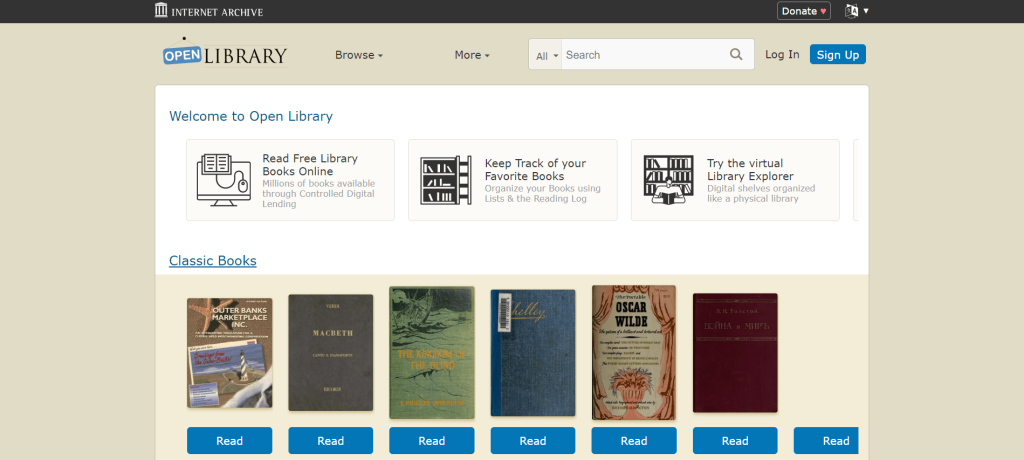 The visuals of Open library books are designed so that the books appear as physical books. You are welcome to make visual adjustments by changing the contrast, brightness, and inverted colors while reading your favorite book. Moreover, the Open Library has a special browse list where you can click on the book genre, Science, thriller, fiction, romance, etc., to filter books.
Another fantastic feature is that you are allowed to share your free ebook on Twitter, Facebook, email, and Pinterest so your friends can join you as you read. Not only that, but it also organizes your books using lists and reading logs, so the next time you forget which book you were reading, you can also simply click on the "want to read" icon near the front cover of the book and see if you have already read the book or you are still on it!
5. Oodles Overview:
The simplicity of designs and user interface make Oodles one of the best ebook apps. With 50,000 free books, the app has categorized books into special sections where you can find the top books and top authors instantly. Oodles prove to be the best ebook app for finding classic books, which is the case in most free ebook apps, as the books became public domain after 70 years of the death of their original author.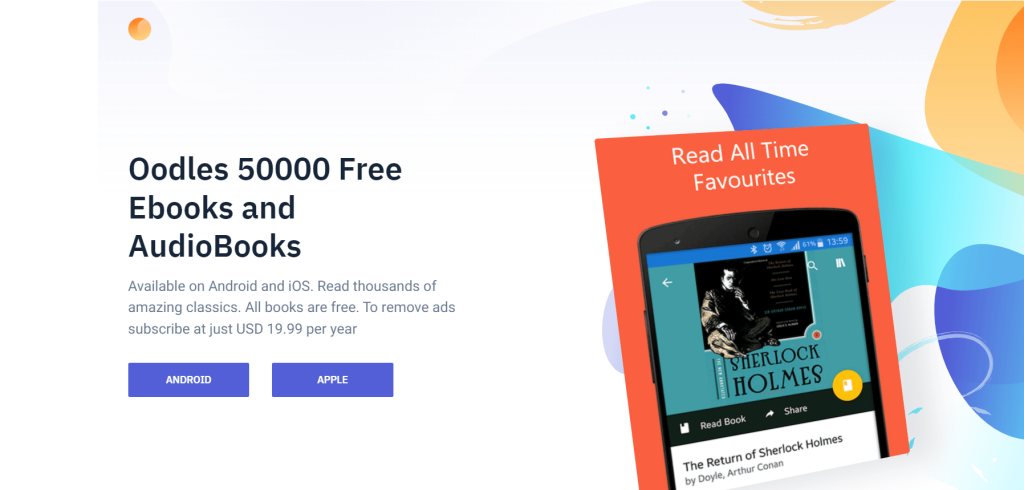 Furthermore, Oodles offer a personalized reading experience with offline book reading access. You can enjoy some fantastic titles like Oliver Twist and The Adventures of Tom Sawyer in the app. It also supports multiple languages like Spanish, Chinese, Japanese, etc.
How to Use Oodles to Read Free Books?
The only thing better than reading a good book is reading it for free. We have tried using Oodles, and we were pretty impressed by the app. Therefore, we decided to make a step-by-step guide on how you can use the app to read free books without any hassle!
Step 1: Install the Oodles Books app on your smartphone from the Google Play Store. 
Step 2: You can see free classics popping up in the catalog as you open the app. Now, search for your favorite one and click on it.
Step 3: Click on the "Get Book" icon under the book's front cover and wait till the book downloads.
Step 4: Finally, click on the "Read Book" icon and start reading.
That's all! All you need is to follow these four steps mentioned above to read your online book on Oodles without spending a single penny from your pocket. So, what are you waiting for? Go ahead and give it a try!
Related Read:
Summing up!
That was it for the best free ebook apps, now grab your cup of coffee, prepare the list of your favorite books, and get started. All the apps above are best for free book reading, but to sum it up, if you have an iPhone or iPad, go for iReader.
While the other apps may provide you only with free classic books, iReader has a bundle of new ones for free too. But if you are an android user, go for the Oddles app and start reading.
We hope our article helped you find the proper method to read books online for free. So, whether you are a book lover or need a quick reading session, all the apps mentioned above will work seamlessly and help you grab a glimpse of your favorite book without paying a single dollar!
So, which free ebook are you using? Let us know in the comments below!