Are you looking for a reliable grammar and spell checker but need help deciding which one to use? Grammarly and WhiteSmoke are two of the most popular writing tools on the market, but which is the better choice?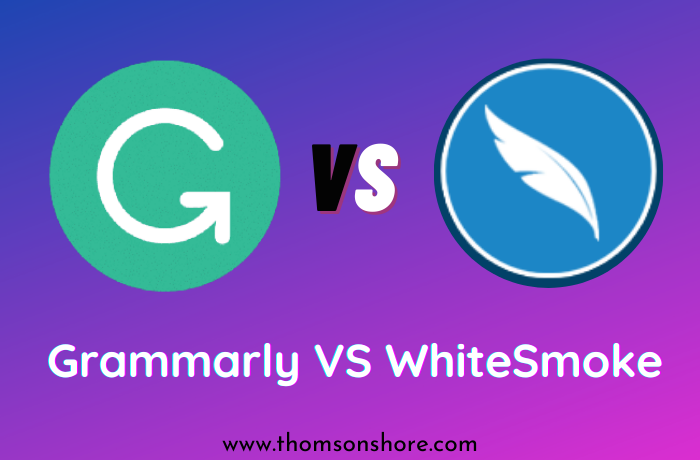 This article will compare Grammarly and WhiteSmoke to help you decide right. Finally, we'll look at what each writing tool has to offer, including their free version options, how they can help improve spelling and grammar, and any grammatical errors that may be present in your writing.
Additionally, we'll discuss each tool's unique features, such as style checkers and more. By the end of this article, you should know which tool best fits your needs: Grammarly or WhiteSmoke.
Grammarly vs WhiteSmoke: Overview
Grammarly Overview
Grammarly is among the most incredible tools for grammar checking in the market. It is widely used globally and developed by an expert team of programmers and linguists. From a beautiful interface to humongous integrations, Grammarly has proved its mettle in the market.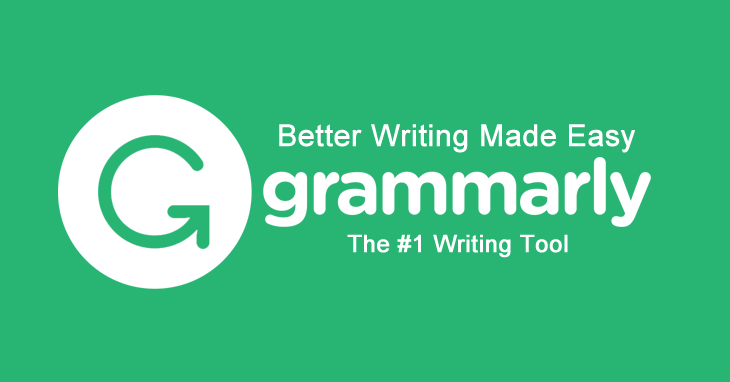 The platform offers a magnificent multi-platform ecosystem. You have two options to get your text to proofread; you can either use its real-time texts editor or upload the document you want to be checked. Grammarly uses AI-powered machine language and pre-recorded grammar combinations to scan your documents and find mistakes. The spotted mistakes are underlined with the fixes on the right side.
WhiteSmoke Overview
WhiteSmoke is another phenomenal platform that can function on almost any device, making it an ideal choice. It has a beautiful user interface and offers a great experience to its users. The platform is known for its innovative approach toward the entire spell-check game.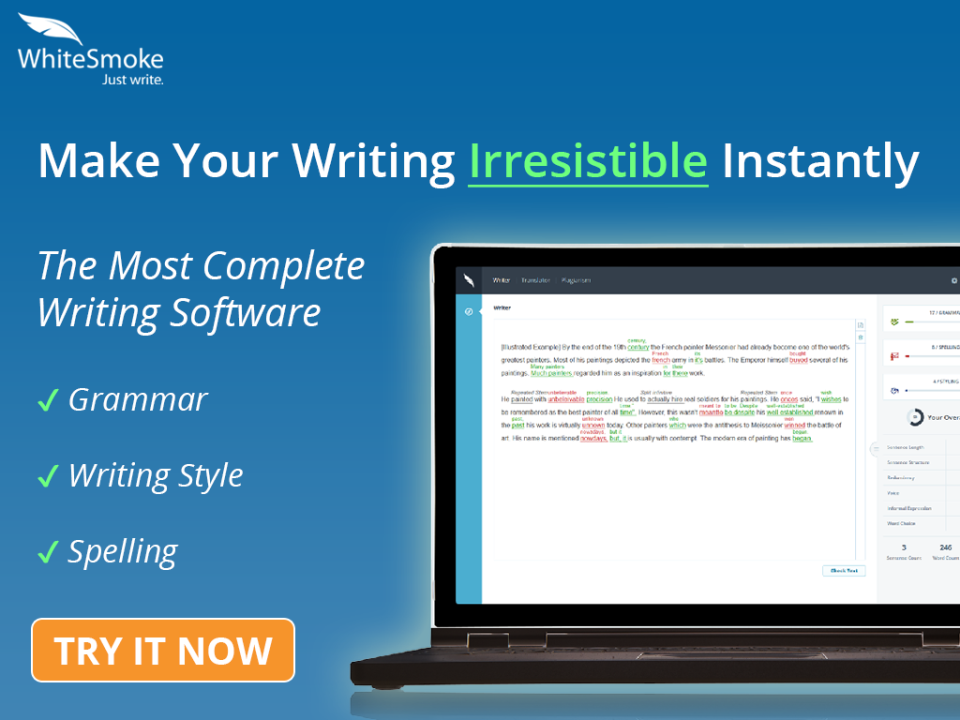 Its algorithm reads millions of web pages and newspapers and then collects the writing style information. This information gets applied to the spell-checking program.
Grammarly VS WhiteSmoke: Database & Accuracy
Grammarly Database & Accuracy
The platform is straightforward to use. All you need to do is put in your content, and you will get a score that Grammarly will be comparing all the other content it has seen before1 when considering stuff like advanced-level grammar.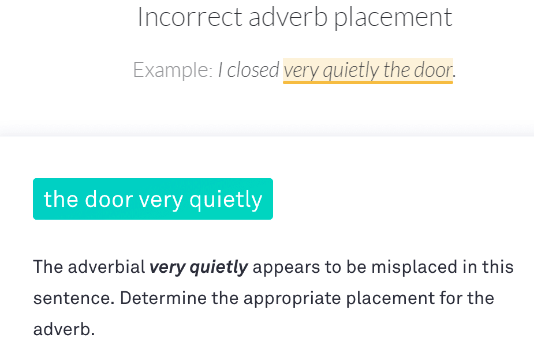 The app must also offer an in-depth context regarding grammar, punctuation, and plagiarism. This way, you get an idea of all your mistakes and learn from them. You can disregard the error if you think the suggestion is incorrect. Grammarly boasts a database of 16 billion-plus.
WhiteSmoke Database & Accuracy
Like Grammarly, you must drop the content in its editor, and you will get suggestions and fixes for your errors. For example, WhiteSmoke can pick everything from styling issues like passive voice usage and redundant works to other grammatical problems.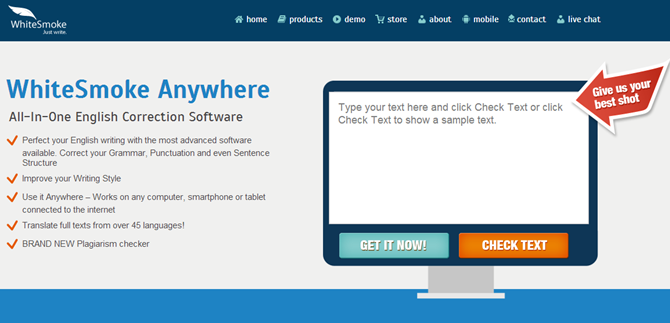 This way, you not only get a clean copy, but you also get a pretty engaging copy. WhiteSmoke boasts a database of 17 billion-plus.
Verdict
Grammarly wins in this comparison. Even though the database size and accuracy, Grammarly wins because of the much more detailed sentence rephraser and the reporting interface. What makes it even better is its user-friendliness.
Grammarly VS WhiteSmoke: Device Usage & Limitations
Grammarly
The platform has reasonably liberal free limitations for grammar checking. With this checker, you lose access to plagiarism checkers and a few more advanced features. However, it is safe to say that Grammarly is a more functional version of MS Word that can offer better structure suggestions for your sentences.
You can install the desktop app as well as the Chrome extensions. The tool can work well with both Microsoft Office and Google Docs. The platform can work well with Firefox, Chrome, Opera, Safar, and Microsoft Edge. It functions very well on Mobile too. But there are a few restrictions that follow the paid version:
Grammarly offers access to connections with five devices.
In a month, you can review 1,50,000 words or 300 documents.
In a month, you can review 50,000 words or 100 documents.
The size of the uploaded document should be 4 MB or lesser.
The file types that work are .txt, .rtf, OpenOffice, and MS Word Documents.
WhiteSmoke
WhiteSmoke lets you detect run-on sentences on as many devices as you wish. But the MS Word documents and desktop app have a character limit of 10k, which is a pretty tight restriction for those who want to check longer documents. The tool can work well with both Microsoft Office and Google Docs.
Verdict
Grammarly wins in this parameter, though WhiteSmoke offers unlimited devices, Grammarly has a much higher paid limit and a free plan.
Grammarly VS WhiteSmoke: Customer Service Support
Grammarly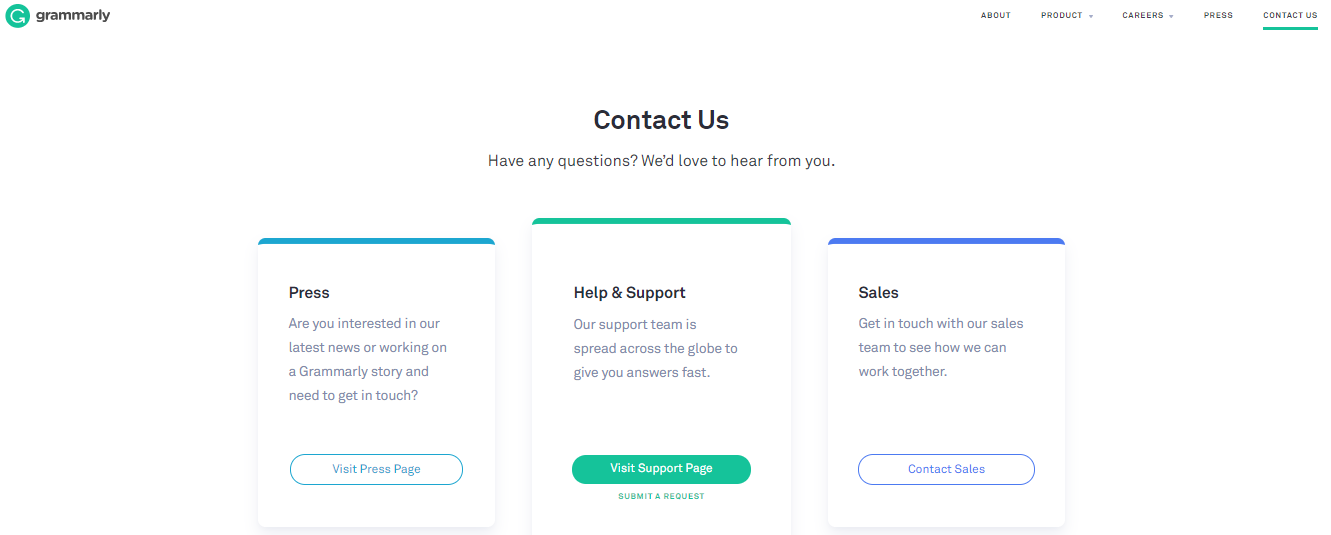 Grammarly is known for its lightning-fast customer support. If most reviews are believed, the platform's customer support agents reach out to their users in about 1 hour. This makes Grammarly an incredible platform.
WhiteSmoke
Though WhiteSmoke offers a live chat option, users can instantly contact support. But if most of the reviews are believed, the customer support could have been better as the support takes much time to reach out to the users.
Verdict
Grammarly wins in this parameter.
Grammarly VS WhiteSmoke: Multilingual
Grammarly is an excellent grammar-checking platform, but the only language it supports is English.
WhiteSmoke can work with more than 55 languages. It is super easy to check plagiarism, spelling as well as grammar. All you need to do is hit the "Translator" option and copy-paste the content as usual. Then you have to set the home and the foreign language. Next, click on "Check Text."
Verdict
WhiteSmoke wins in this comparison as it is great for English language errors; it works amazingly for other sign languages.
Grammarly VS Whitesmoke: Pricing & Plans
Grammarly Plans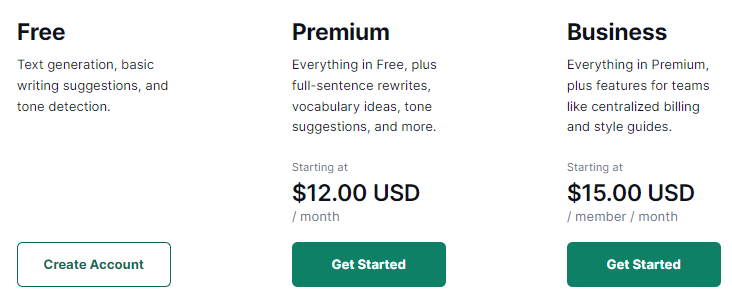 In the free Plan, you get basic suggestions on writing.
The Premium Plan starts from $12 per month, where along with the basic suggestions on writing, you also get corrections regarding style, clarity, and many other advanced things.
The Business Plan starts from $15 per member per month, and here you get clear and professional communication for a team that ranges from 3 to 149 people.
Whitesmoke Plans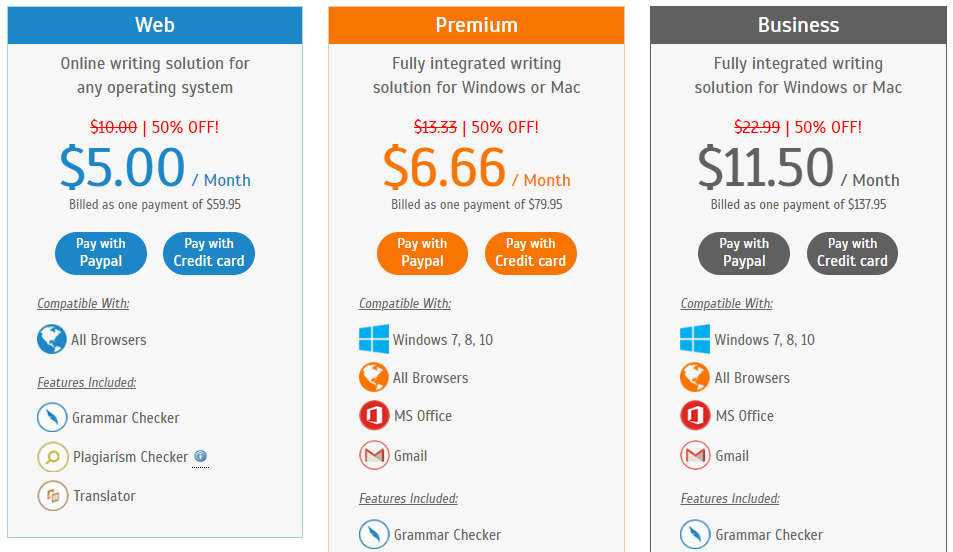 Yearly Plan:
The Web Plan costs $5.00 monthly, is compatible with all browsers, and offers Grammar and Plagiarism checks and Translator.
The Premium Plan currently costs $6.66 per month. It is compatible with all browsers, Gmail, MS Office, Windows (7,8, 10), and macOS Sierra (10.12). Along with the web version features, you can also lay your hands on a 1- Computer license, instant one-click proofreading, and integration with all the writing platforms.
The Business Plan currently costs $11.50 per month. It offers the same integration options as Premium Plan and provides the same features as the Premium Plan. You also get a 3-Computer license, extended download warranty, and phone customer support.
3-Year Plan
The Web Plan costs $3.47 monthly with the same features as the yearly Plan.
The Premium Plan costs $5.55 per month with the same features as the yearly Plan.
The Business Plan costs $8.82 monthly with the same features as the yearly Plan.
Now that we have a basic idea about both platforms let's compare both these platforms.
Grammarly VS WhiteSmoke: Pros & Cons
Grammarly Pros
Easy to use, intuitive interface

Available in multiple languages

Comprehensive grammar and spell-check features

AI-based virtual writing assistant to help enhance your writing

Flags potential issues in your writing with helpful explanations and suggestions

Includes a plagiarism checker tool for accurate results while writing or editing
Grammarly Cons
Expensive for certain subscription plans

Limited customization options

Not compatible with some browsers or platforms
WhiteSmoke Pros
Easy to use with a clear user interface

Supports multiple languages

Includes an advanced plagiarism checker 

A wide range of templates and editing tools

Provides language style advice to help improve your writing style

Offers one of the highest accuracy levels for grammar and spellchecking 
WhiteSmoke Cons
Limited support for non-English languages

More expensive than some other applications

No personalized suggestions or writing style improvements 
Related Read:
Final Words: Grammarly VS WhiteSmoke
Both platforms are great options for grammar as well as plagiarism checkers. So the final recommendations are:
Opt for Grammarly if you search for accuracy and reporting, particularly with grammar and spelling in the English Language. This tool is magnificent if you wish to create a dictionary with phrases and words, not in the giant dictionary.
Opt for WhiteSmoke to check the punctuation and spelling and a multilingual platform.
Frequently Asked Questions
Q1. What is the margin of error with WhiteSmoke?
A: Even though WhiteSmoke is one of the most comprehensive and best text editors, it can still miss out sometimes. WhiteSmoke comprises many tools ranging from spellchecker to tone checker to grammar checker and whatnot. However, nothing is perfect in this world. It still can make mistakes. However, the probability of such a mistake is very minute, and you will hardly encounter any such error while using this software.
Q2. What are the minimum requirements to install and use WhiteSmoke on my system?
A: WhiteSmoke is a lightweight software that can run on almost every computer system.
Q3. How does Grammarly review and suggest edits in my text so quickly?
A: Grammarly has developed various sophisticated and advanced yet efficient algorithms for its software. Along with these algorithms, it also has high-speed cloud-based systems. All this combines to give you the best results in the quickest time possible. Regardless of how fast it works, Grammarly never cuts corners while working on your text.