---
Customer Service Resources

Online Request for Quote form
---
Regions
Thomson-Shore has divided our Customer Care Teams into regions to better serve the needs of each customer. To determine who you may be talking to based on your region, click below: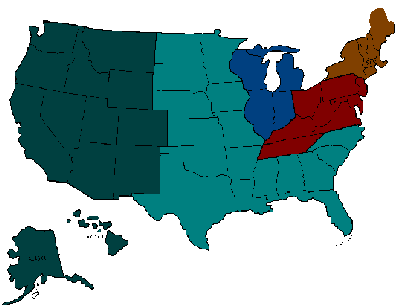 Click in the area where you are located to view your Customer Care Team.
Or...
If you know the name of the person you want to see, you can find their picture and biography by clicking on their name:
Complete List of Service Personnel -including CSRs, CSAs, Estimators, BDRs, and Planners.
Email - Resource list of customer service email addresses. If you need to contact a specific person via email, here is a list.
---
To Help Assist You... Customer Guidelines
These are designed to help you, our customers, prepare your product for manufacturing. They are to help you know the needs of our manufacturing process. In the long run, they could save you some money, especially if you are new to the book manufacturing process.
Halftone guidelines ...are to help you prepare photographs for our printing process.
The Weight of a Book ...can help you figure out approximately how many books there are in a carton, and how many cartons you may be receiving.
ISBN Information ...can help you learn about ISBN, ISSN, LC, CIP, CP, and where to get one.
Stock Information ...we've recently updated our stock information (06/21/01). Please contact your Customer Care Representative if you have any questions.
Credit Application - You can now complete a credit application online (on our secure server, of course!). Please also take a minute to read about our credit policy and terms (.pdf file - requires Adobe Acrobat to read and print).
Illustrated Bookmaking Overview. - If you are new to offset printing and the book manufacturing process, click here for a simplified overview of what it takes to make your book.
There will be more guidelines to come in the future.
---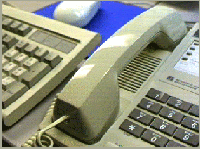 Your Customer Service Representative (CSR) and Customer Service Associate (CSA) are your principal contacts from the time you send in an order until it ships. If you have been working with a marketing associate or an estimator prior to an order actually arriving, you will now start working with customer service. For service on an order in process, or just sent in, you'll get the best service working with your CSR/CSA.
Our Customer Care Teams' main focus aside from the obvious service aspect is communication. Communication between Thomson-Shore and the customer as well as within T-S to other departments as the customer's proxy. Direct all questions, instructions, proofs, copy, shipping instructions, etc., to your Customer Care Team!
The best thing you can do as a customer to help us help you is to send in all pieces, components, copy, mechanicals, specifications, instructions, etc. at one time, when the order is originally sent in!!
If at any time something is not clear, please ask, we love to help out and want to address all areas of possible confusion as soon as possible. This will help to assure that the final result is what you want. We never feel that any question is too basic, we believe that it is better to answer questions early rather than needing to fix a problem later on.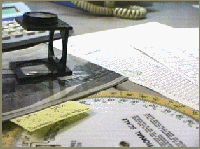 Production Planners
Production planners have the challenging task of taking everything our customers send in to us and breaking it down into a complete job order for the plant, physically put it all in order, and forward it to manufacturing. Simultaneously they also send the complete job file on to pre-billing and scheduling.
A large part of this process involves sifting through all relative paperwork, ours and the customers, and to determine what the correct and final specs really are. (about 80% to 90% of our orders come in with some changes from the quotation) When instructions are not clear or missing the planners work through the CSR's or CSA's to get clarification from the customer.
Business Development Representatives
Call potential customers, develop surveys and follow up on leads from them as well as other advertising. They attend trade shows all around the country to establish contacts with possible customers.
Estimators
Work up estimates or "quotes" on what it will cost to produce jobs. These are based upon customer specifications for their particular book and the amount of time it will need to spend in each area of the production process.
We have set up a form on this server so you can request an estimate - On-line! To access this feature, click below:

On-Line Estimate
For More Information...
The following page describes the steps involved in processing you book order, from sending out your confirmation, to sending you shipment pro number. If you are a current customer, the information will be helpful, but if you are just browsing, just continue with the tour.
---

Continue Tour

Back to Lobby

Return to Home Page