Do you wish to listen to audiobooks, podcasts, and other Audible originals? But, are there any doubts about whether Audible is the correct choice for you to tune into your favorite audio programs?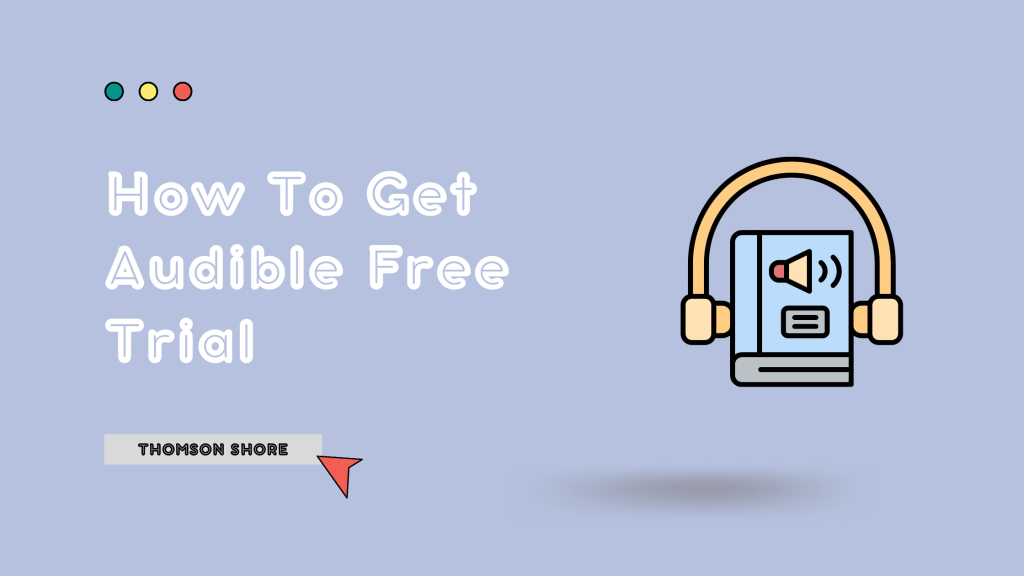 Audible is a popular platform with thousands of audiobooks from the world's bestsellers. Audible is the perfect platform for you if you are a lazy reader yet have several books on your list. You will find your favorite audiobooks and can listen to them whenever possible.
You will find podcasts by some top celebrities and audiobooks narrated by Jordan B. Peterson, Michelle Obama, and many other inspirational public figures. However, some people might have doubts or want to check out the collection of podcasts and audiobooks that Audible offers. So for them, there is good news!
Audible has a 30-day free trial for its users, where you can experience their platform and explore the features and functionalities of the premium version. 
This article will provide a step-by-step guide on using Audible's 30-day free trial and the features included in the free trial. In addition, we have also explained Audible pricing for you to understand better. 
With that, let us dive into the article!
How To Get Audible Free Trial?
To simplify it, below is a step-by-step guide on unlocking the 30-day free trial and exploring Audible with minimal restrictions. 
Step 1: Visit the official website by clicking HERE.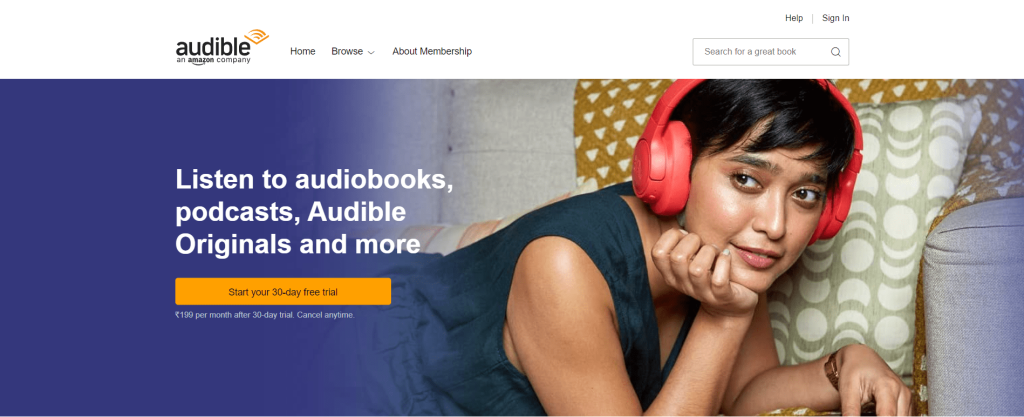 Step 2: Click the 'Start your 30-day free Trial' button on the home page.
Step 3: You will be asked to create an Amazon account. If you are an existing Amazon user, log in to your account by entering the details.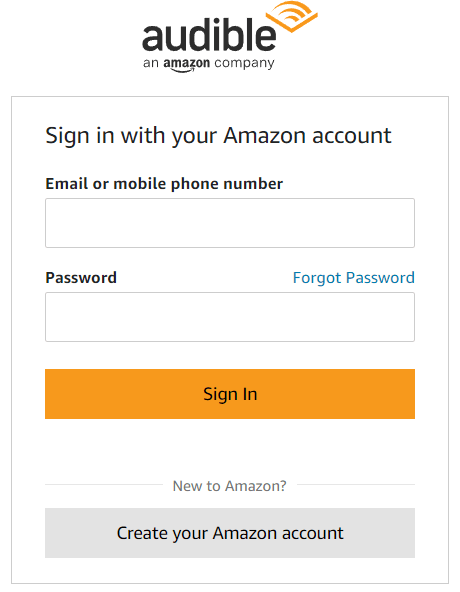 Step 4: After signing in, you will land on the payment page, where Audible will initiate the 30-day free trial.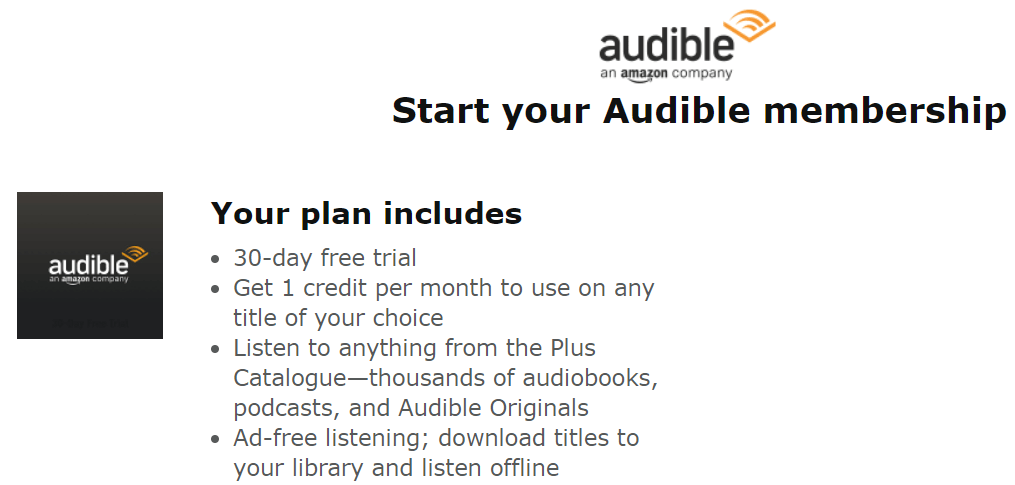 Step 5: Now, select a payment method, fill in all your required credentials, and tap on 'Place your order. 

Congratulations! You have unlocked your 30-day free trial on Audible. Enjoy the best sellers, the top-ranking podcast, and the exclusive Audible originals for free.
Audible Free Trial: What's Included?
Audible lets you experience the platform with minimal barriers, even during your free trial period. In addition, the free trial period is curated for users to know what Audible Premium is like and what benefits they will get while using it.  
The audible 30-day free trial includes one monthly credit for new users and two monthly credits for Amazon Prime Members. In addition, you can access the Plus catalog, which is exclusively for premium members, where you will find thousands of options to listen to. You can also download audiobooks and listen to them offline.
Not only does the plus catalog and unlimited options, but these audiobooks, podcasts, and Audible originals are voiced by some of the most powerful and famous public figures. In addition, you can find all kinds of podcasts, like motivational stories, funny anecdotes, informational guides, etc. 
The audiobooks and the Audible originals have a variety of genres to choose from, like fiction, thrillers, mysteries, self-development, children's audiobooks, etc. Audible is a diverse platform; you can find almost everything you are looking for here. 
Moreover, Audible also allows you to cancel your 30-day trial anytime you want. So Even if you decide to discontinue your plan, you get to keep your first audiobook for a lifetime, and you can pick any book you like. 
Once your 30-day free trial, Audible will renew your plan automatically. So, although there are no cancellation fees for your subscription, you will not certainly get a refund.
But the good news is that you can keep all your credits even after the cancellation and access them anytime!
What Are The Benefits Of An Audible Membership?
An Audible membership is a great way to access thousands of books and audio content. It offers an affordable way to experience the best in literature, history, and entertainment without buying physical copies of books or CDs.
With a membership, you can enjoy unlimited access to their library of over 200,000 titles and exclusive content, such as original podcasts and interviews. Additionally, members can access special features like bookmarks, narration speed control, and a sleep timer.
Members also have the option to listen offline and are eligible for exclusive discounts on audiobooks. With an Audible membership, you can take your favorite stories wherever you go and never worry about running out of options!
What Happens When My Audible Trial Is Over?
When my Audible trial is over, I will no longer be able to access the Audible library or have access to the unlimited audiobooks I could listen to during the trial period.
If I decide to continue using Audible after the trial ends, I will need to sign up for a paid subscription plan. Depending on my plan, I can continue listening to unlimited audiobooks for a monthly fee or purchase individual audiobooks with credits.
Additionally, suppose I purchased any audiobooks during my free trial period. In that case, those purchases will remain in my account and available for me to re-download even after my trial.
Will Audible Extend My Free Trial?
Whether or not Audible will extend your free trial depends on several factors. Typically, a customer's circumstances are the deciding factor when extending a free trial.
Audible may look at how often you have used the service since signing up, the time left in your current trial, and any other relevant information that could help them make an informed decision. In some cases, Audible may decide to extend your free trial if they feel it is warranted.
However, this is not always possible, and there is no guarantee that they will do so. Therefore, it's best to contact Audible directly if you have any specific questions about whether or not your free trial can be extended.
Audible Pricing – Explained!
Audible has a free version where you can listen to limited podcasts and audiobooks, excluding Audible originals. You must upgrade to its premium version to access Audible originals and unlimited audiobooks and podcasts.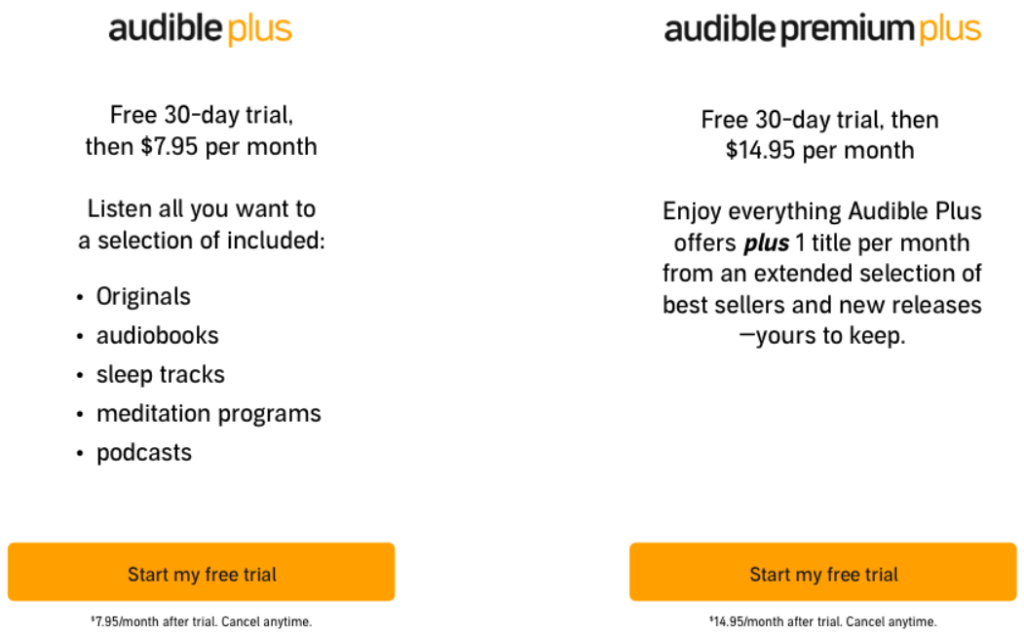 The Audible Plus subscription costs $7.99 monthly and has thousands of audiobooks, podcasts, and Audible originals. Plus, you avail of the 30-day free trial at the start of your subscription, so you have plenty of time to test Audible and decide whether you want to continue. 
Related Read:
Wrapping Up!
Audible is one of the best audio platforms you can have. Its superior collection and vast collection of audiobooks and podcasts are admirable. And to make it more convenient for its users, it also has a 30-day free trial to decide whether audible is the perfect fit for you. 
We have been using audible for quite a long time now, and we must say that it has never disappointed us. The captivating narration of its audiobooks and podcasts can leave you addicted to it. Our favorite part about interesting audio files is that you can listen to them while doing daily chores like walking, cycling, gyming, etc.
So go ahead and give Audible a shot today. Subscribe to its premium plan and unlock your 30-day free trial to stream the best collection of audiobooks and podcasts. 
Over to you. Did you avail of your Audible 30-day free trial yet? Let us know in the comments section below!
Frequently Asked Questions:
Does Audible provide a refund policy?
Unfortunately no, Audible does not have a refund policy. However, if you are curious about the audio listening platform, you can try it for free with its 30-day free trial.
What happens to my Audible credits if I cancel my subscri[tion?
Don't worry; your Audible credits are safe, and you can access them anytime your want for a lifetime, even if you cancel your subscription.
Does Audible have any discounts on its subscription?
Currently, there is no discount or sale on Audible Plus's subscription. But to get frequent updates, keep visiting our website, and we will notify you if any Audible offer or deal comes up.
Are there any unique benefits for Amazon Prime members?
Yes, Amazon Prime members get two credits in their 30-day free trial, while regular members get one credit.
Does Audible Plus have any unique benefits?
With the Audible Plus membership, you are entitled to their Plus catalog with thousands of titles and audiobooks. Moreover, Audible Plus members get exclusive access to its member-only offers.